1998 Jeep Grand Cherokee Laredo
This Jeep has been nothing but reliable for me, has taken 2 trips to the dunes and 2 to go two-tracking. Nothing serious, it is my daily driver and I have treated it as such. Just getting bored with it.
193,000 miles
5.2L V8(replaced at some point, no specifics)
Auto trans
NP242 T-case(swapped out by JCR Offroad in November 09. Works perfect, replaced the inside bezel and it displays properly on the VIC too)
U-joint axle shafts
Power Leather seats(passenger side is heated, drivers doesn't heat)
Sunroof
2" BB lift
MX6 Six-way adjustable shocks(very nice $350 new)
JKS Quicker Disconnects
30x9.50x15 BFG All-Terrains(less than 10,000 miles, Discount replacement coupons, road hazard warranty)
Black steel wheels with full size spare(spare is a M/T on a Ravine wheel)
Kevinsoffroad Front Tow Points/radiator support(modified to be 3/4" thick)
Infinity Kappa 652.9i speakers all around(seriously nice sounding, better than my mom's 09 Suburban)
DEI Remote Start System(it's a bit temperamental, but it does work)
JCR Offroad full belly skid(installed, but could use a coat of paint).
CB cable run from front to rear, Firestick and mount on drivers side. Someone stole the CB though, so obviously that's not included.
Problems(big and small):
Hatch glass doesn't open(hatch does)
Trans hangs a bit when it shifts from 1st to 2nd. Always has done this, hasn't been erradic and there are no other issues. Tranny Tom looked into it, and the snap ring for the 1-2 shift is broken. It always shifts, it just hangs a bit. Once again, it doesn't have any other issues and hasn't gotten worse in the nearly two years that I've owned it. The PO didn't even tell me about it and it really is not a big deal.
Catalytic converter is rattling. Has been for a while, but should be replaced.
Wear on drivers side seat(on the edge, not very major, see pics)
Other obvious wear and tear on an 11 year old vehicle. It is in pretty nice shape though.
New Parts(installed within the last 2 years):
2-Core Radiator
A/C compressor(obviously recharged, A/C is very cold)
Power Steering Pump(last week)
Idler Pulley
Water Pump
Gatorback serp. belt
Wheels/tires
Shocks
JKS Quicker Disconnects
Rear Swaybar Links
Header Panel
Headlight/turn signal lenses
Like-new Mopar hitch is included(not installed)
JCR Offroad full belly skid, very nice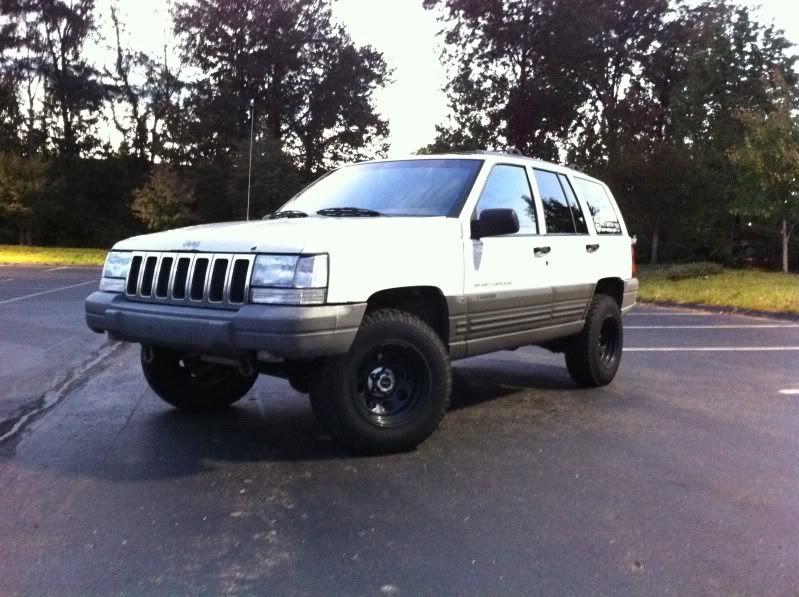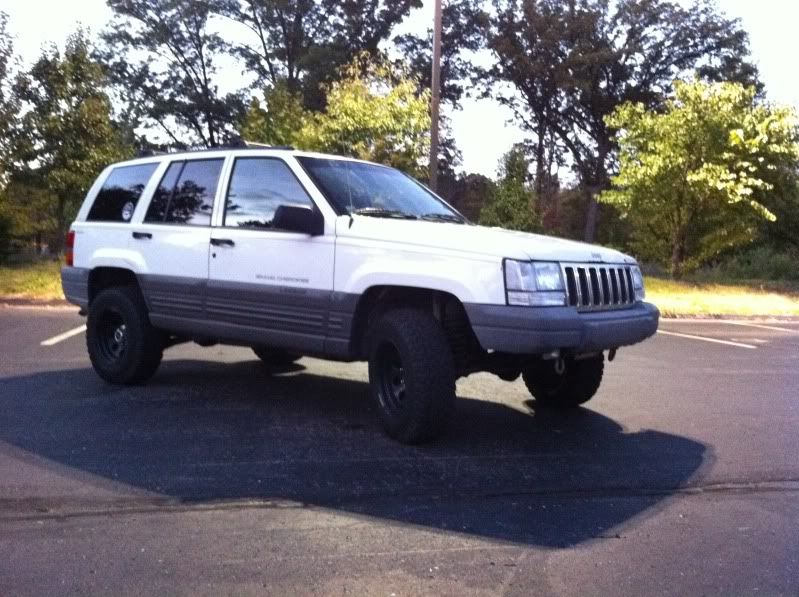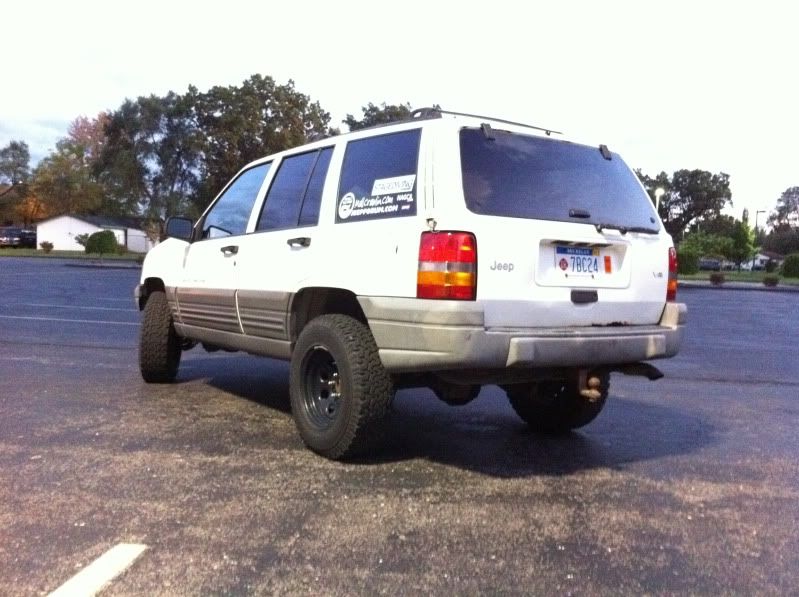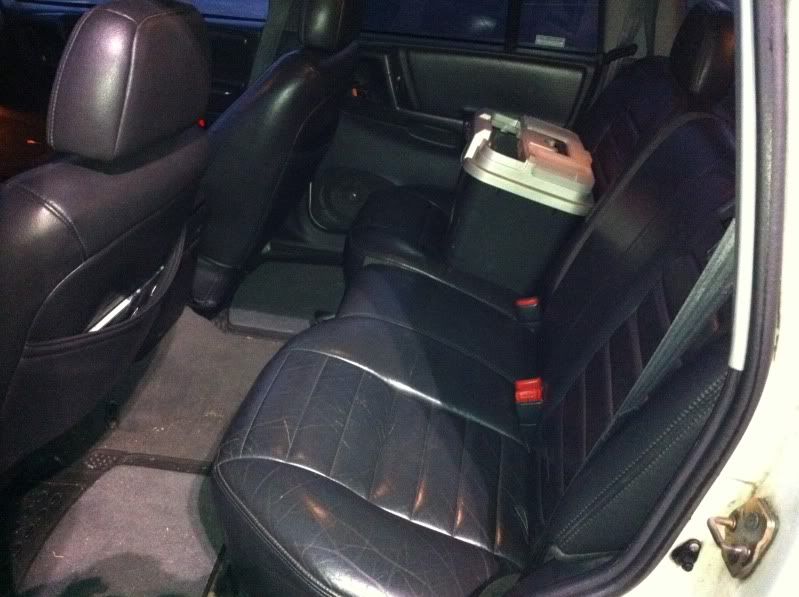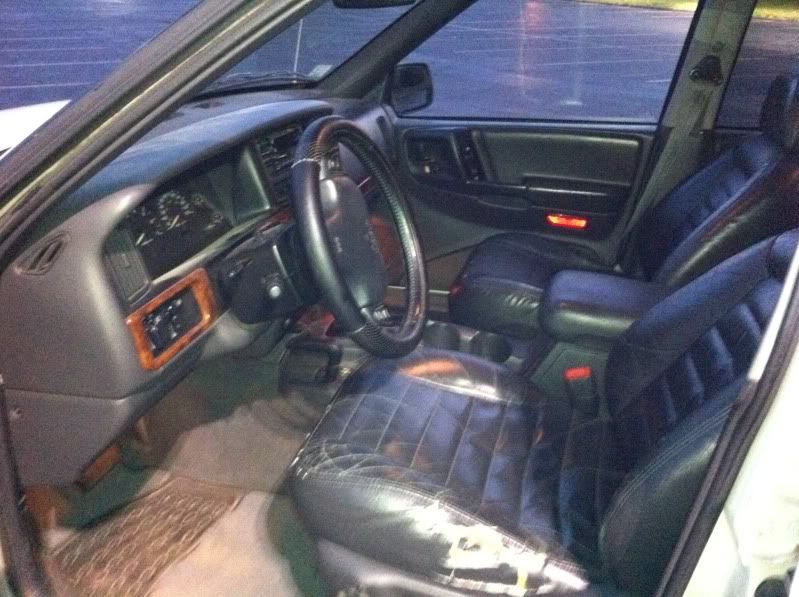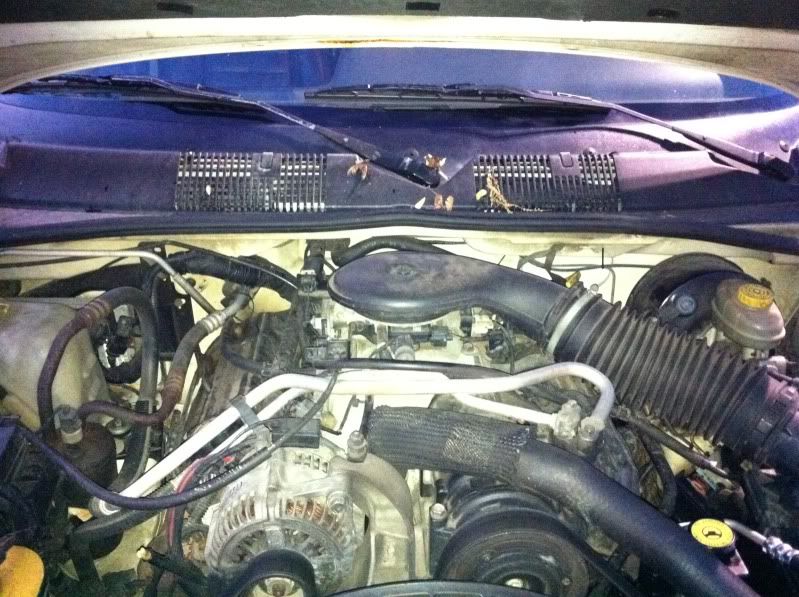 [SIZE="5"]$2700[/SIZE]
No trades, cash only. Will consider partial trades for parts for my 99 2.2L Impreza(nice floor mats, front strut bar, hella horns, hella 500's, silver RS hood or scoop, 205/55R16 All Season tires, etc)
Located in Garden City, will meet within a reasonable distance for a serious buyer.