Made a little more progress today, there have been a few snags, but this is going to work. Here are some more pictures...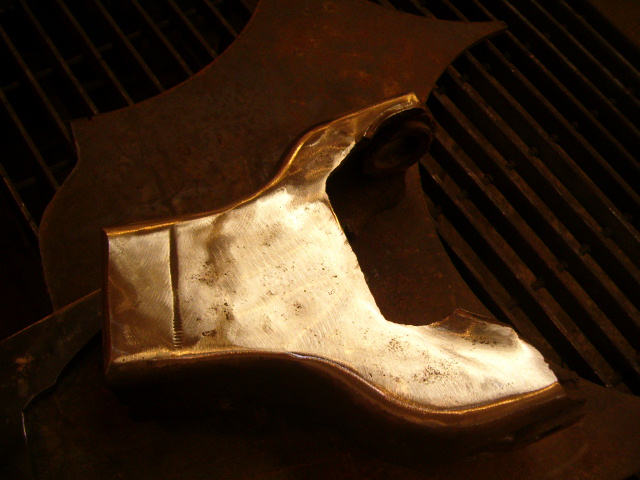 I had to cut the knuckle for a little bit more joint clearance, once I had the knuckle on the tube, and the d60 shaft in it, it bound on the inner knuckle, and was going to be bad when turning...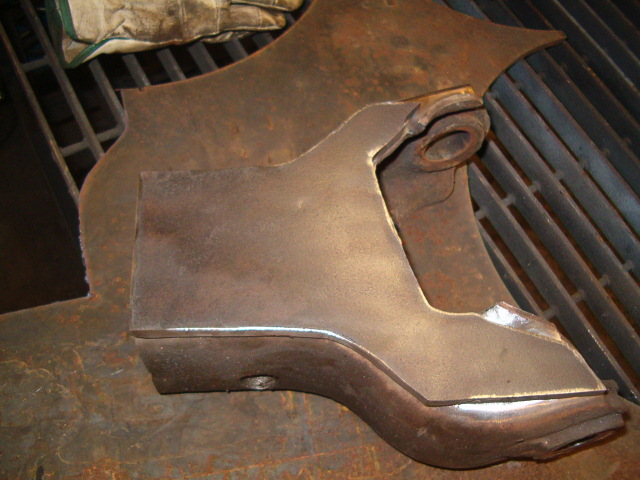 So I cut it for clearance, and then plated it with 3/8th inch steel to get the strength I lost back.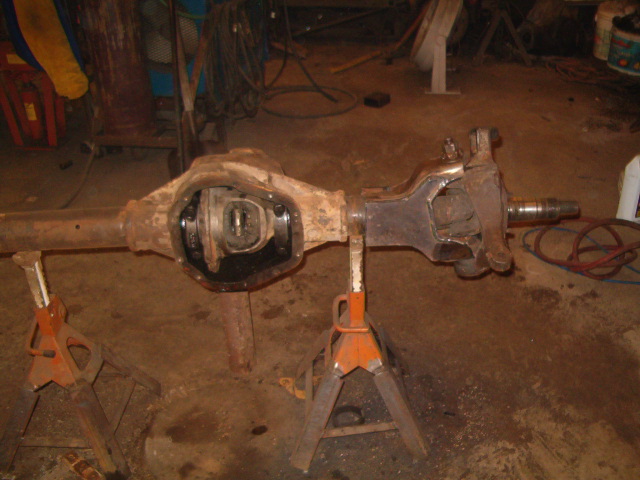 New modified plated knuckle on the diff and axle shaft in place...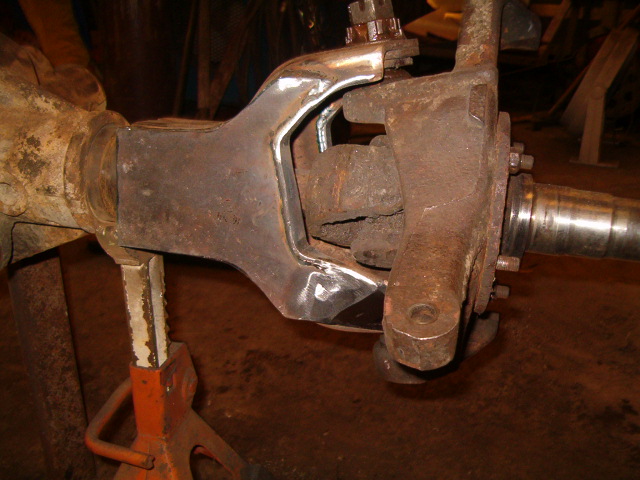 Front close up view, I put the rolled edge back on the inner knuckle, again for strength. Had to grind the 3/8ths a bit on the bottom because of contact w/ the outer knuckle. I should not have plated it so far forward...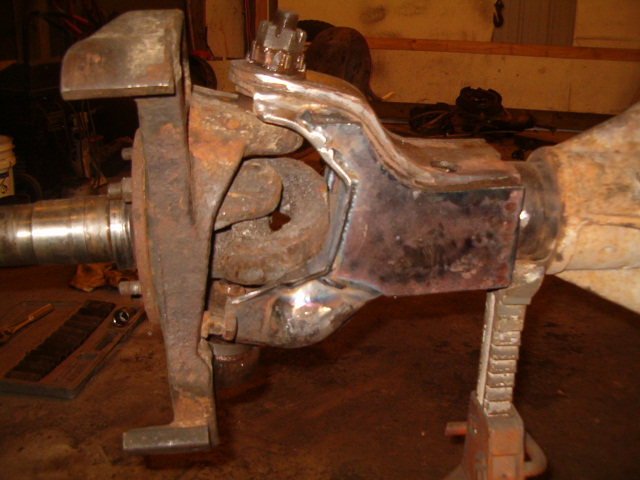 Back close up view, I have to take it apart again and grind a little bit of the inner knucles lower half of the opening. The factory roled edge was at an angle, and my replacement piece was not. The reason it was at an angle... The shaft yoke binds when turned all of the way right.
All in all it has not been a bad project so far. I have had the damn knuckle on and off about 50 times, I am getting tired of swinging the sledge hammer
Later,
Jason