Well, not Re-restoring. I guess this would be the first restore.
The Bike: 1974 Honda CB-125S
It was originally a Detroit Police meter bike. They used it to run around and ticket people for parking violations and such. 7,200 miles.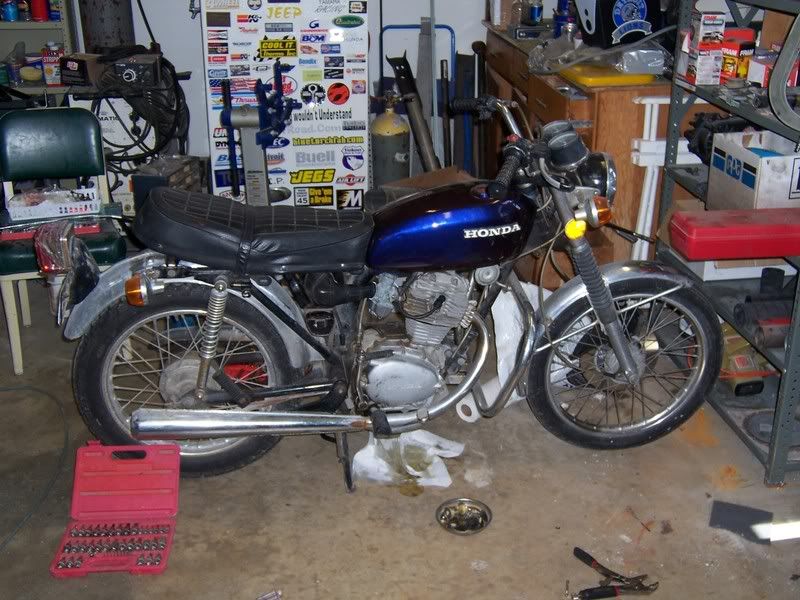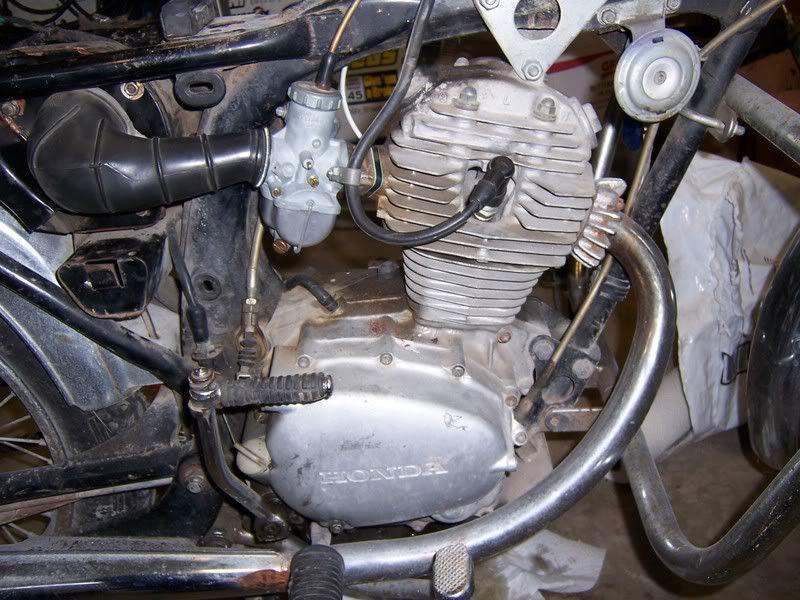 Yes, 125 C.C.'s of ass kicking power. The bike was given to me probably 10 years ago from my Aunt's ..uahh...."Room mate". It hadn't run in probably 10 years prior to that. The tank was badly rusted, which we had blasted and coated, new coil and condencer. I did what little i could at the time not knowing shit just trying to get it running. The bike always started and ran, just not very well. I could putts around the yard on it, drive it to near-by friends houses, etc.
This spring my Aunt asks me about to bike because she wanted something that she could ride around town on occasionally this summer. She offered to pay up to $1000 in parts and labor for me to get my own bike running and safe, so obviously i jumped on the deal.
The first problem to take care of was a charging issue. I wanted to make sure it wasn't going to be some major part that you cant buy anymore, thus making the bike junk. Some testing revealed a bad rectifier. I got online and found them all over for $100, but instead went to my local radio shack and found one with the same stats as OEM for $2.49. Hooked it all up and she was charging like new.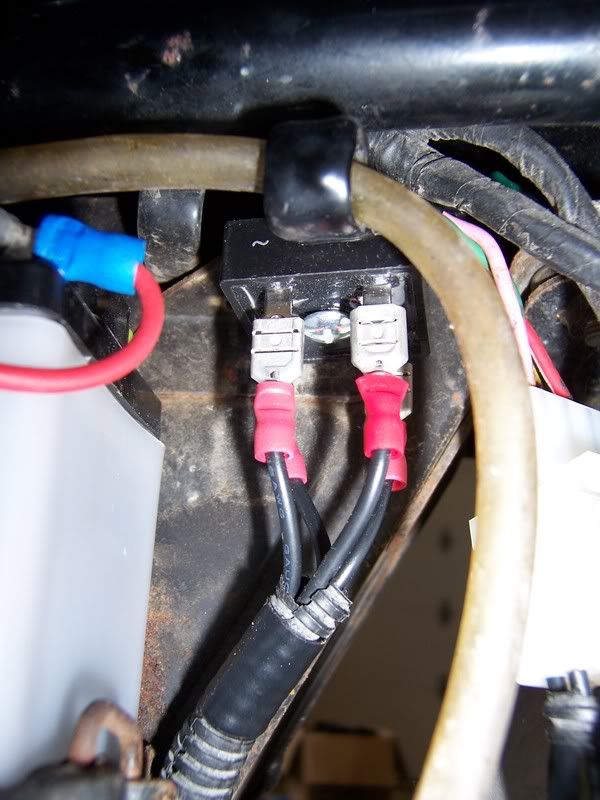 Next on the list was just generally getting the engine running. BikeBandit.com is amazing. They have almost every little nut and bolt and misc. part available for this bike. I ordered a complete engine gasket kit, carb rebuild kit, points, air filter, misc nuts and bolts, all of which went on this morning. The carb took a 4 hour bath in the ultra-sonic vibe and came out spotless.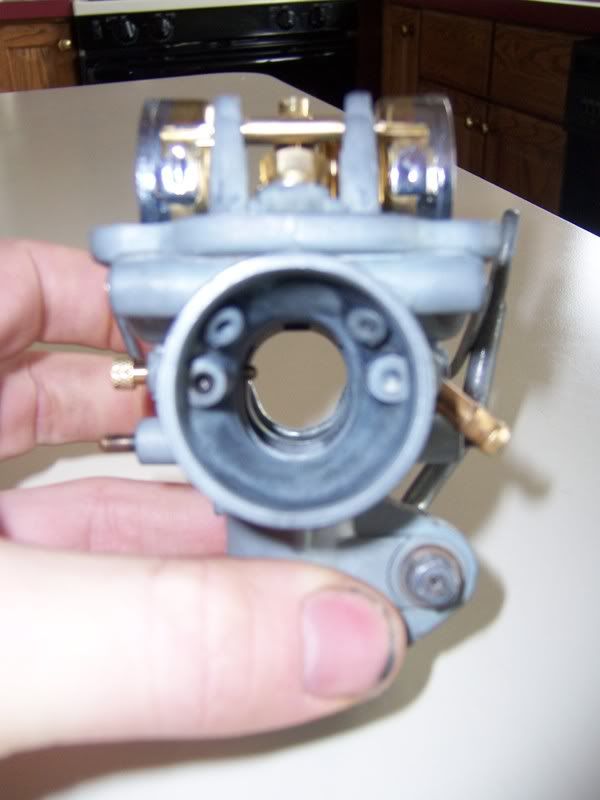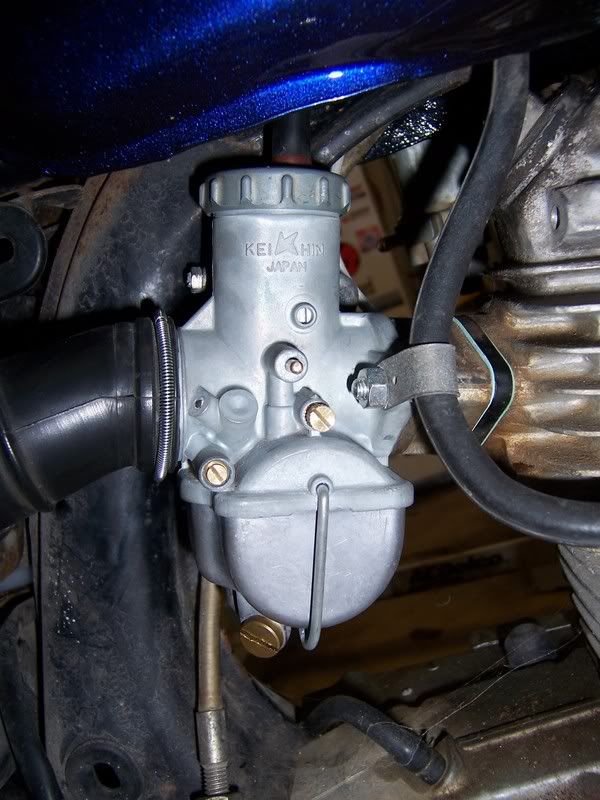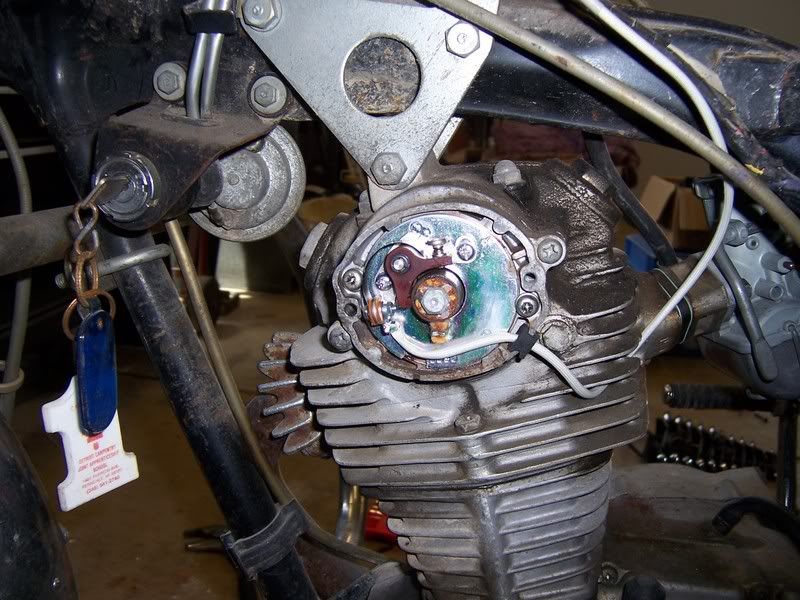 I havn't tried to fire it again yet because i need a new fuel line and filter which im going to pick up tomorrow from the bike shop when some other parts come in.