1978 zuki gs400 got it from a buddy august 08 for $50. little flash rust is all it had, oh that and only 3,100 miles. i changed some things up a bit.
not the most recent but better than nothing, since this pick i got rid of the electrical shit on the bars and used toggle swiches on the battery side cover, painted it alll flat black, not much silver left, the headlight is no longer white the front forks are painted flat black, tank and sides are flat black, suzuki emblems flipped upside down for kicks, no chrome on the tail light, no mini mufflers or mufflers at all for that matter, pieced together a front brake rig cuz doin 80 on the eway andhaving only a rear drum sucks major ass. otherwise i plan to hardtail it this winter and repainting the frame and eliminating all but the necessary electrical, sporty tank and fresh metal flake paint.
being bored lead to painting the motor a little bit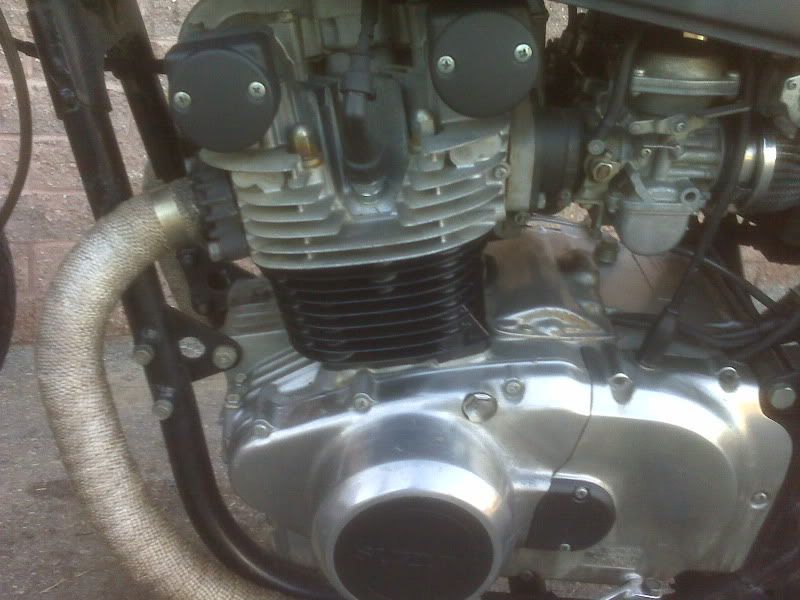 painted my biltwell helmet at work (used to be white)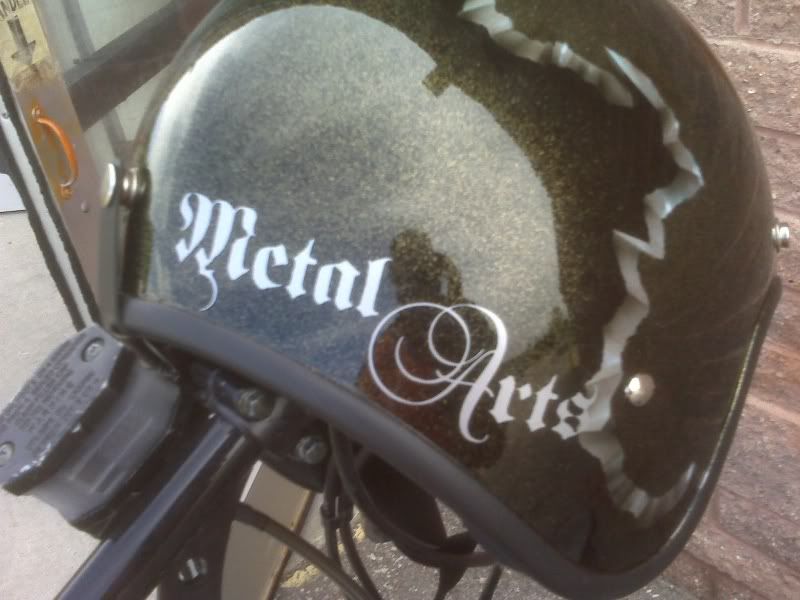 pulled it out of a buddies garage after we worked on it there to check the stance and such.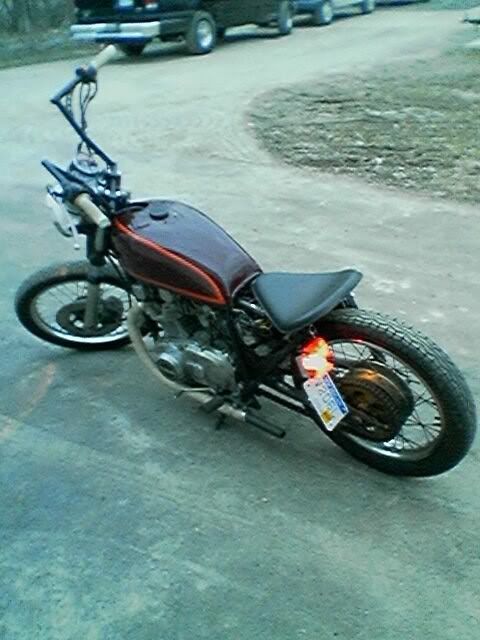 chopped the frame a boat load and added the struts
girlfriends shit ass garage that i started in.