I made a bit more progress on the console. One more coat of mud down and then sanded again. It is getting really close. The curves toward the front are 99% there. It still needs a little filler on the back and front sides. It got banished to the floor after that, as santa (aka. the UPS guy) brought me my new present. More in a bit, but first, here are the pictures of the console: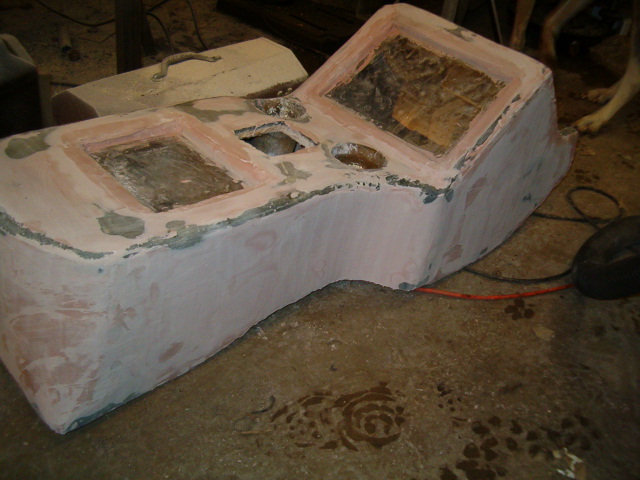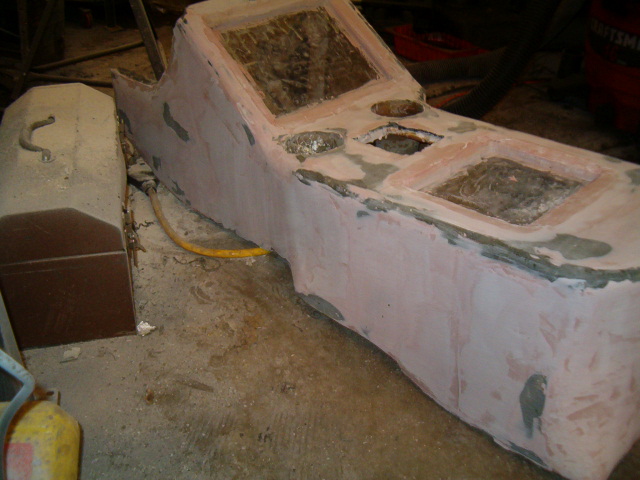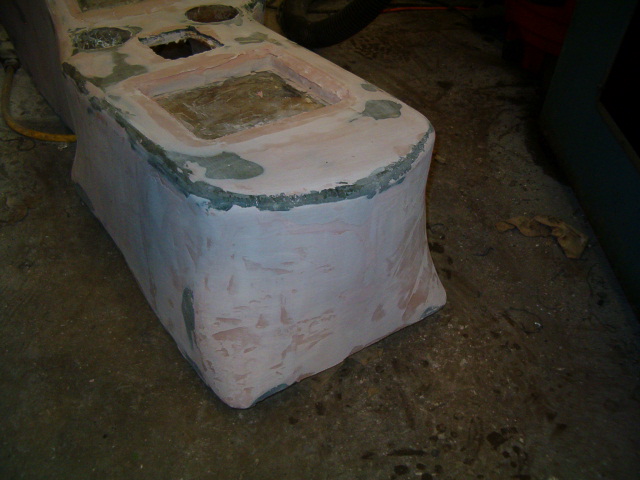 And the present that UPS brought and caused the console work to grind to a halt...
Some of you probably read my "a different kind of gauge thread" it wasn't very eventful as no one had any input, but I received the Autometer mustang cluster today. It is indeed just the meter movements, and they are odd balls too. I spent a lot of time f-ing with it trying to get the autometer movements to work like the stock ones.
Unfortunately the way the motors are wound prevents using them the same way. The best I could get out of them was a 90° sweep. Not enough, not even close. So, I went with plan "b". I am putting the stock meter movements in the autometer cluster. It is pretty much the same thing they did, so basically what it amounts to is a fairly expensive (retail, not what I paid) set of white face gauges. They are EL back lit, and IMO look pretty cool, so it will be worth the work. The cluster itself is a much different shape than the stock one, but roughly the same size, so putting it in the dash should not be terrible.
So far, I have the voltage gauge, the oil pressure gauge (which I will mod to read true oil pressure) and the fuel gauge in place and verified working. I managed to break the coolant temp gauge, so if anyone has one that they want to sell, send me a PM. I have the guts from my aftermarket tach, and will be putting that in place of the autometer tach, and then there is the speedo to tackle. I should be able to use the micro from the stock one to drive the autometer movement, or I can use the stock movement there as well if need be, I am just not sure how I am going to calibrate it yet, but hopefully I will have the data sheets for the driver IC on the factory speedo board tonight and can formulate a game plan. At the very worst, I know I can set it so 80 mph is still full sweep on the gauge, even though it is only a bit under 180° sweep instead of the full 270° sweep to 120mph.
Anyhow, here are the pics of the cluster, the pic of the front is with the factory movements already in place.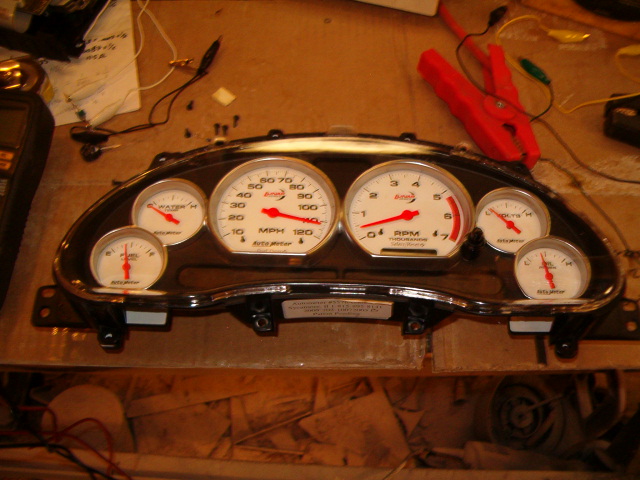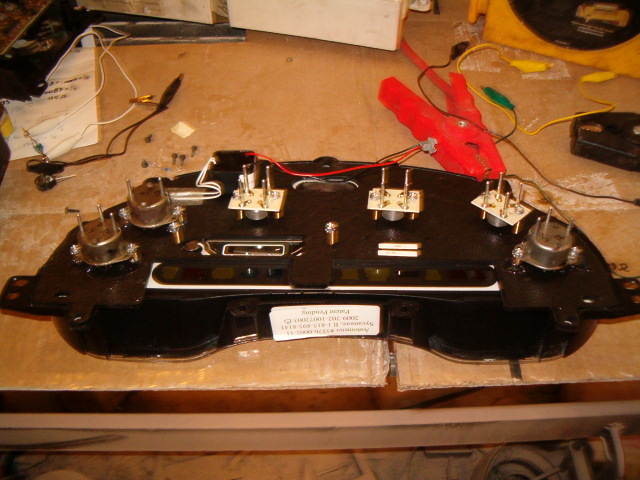 Later,
Jason