I did get a bit of time to work on the console again today. I got the first coat of resin down. It took a lot, about 1.5 quarts before it quit soaking it up. You want to keep putting resin down until it starts to look wet, then the fleece is done absorbing the resin. Before the pics though, I had a request on another board for supplies used, so here goes:
The fleece is from my local fabric store. I just bought the cheap crap that was on sale. Price was $4.99 a yard. I bought 5 yards. I needed just over 5 feet for the console, but I have other projects to do later. I would recommend buying lighter weight fleece than I did though, after seeing this thing soak up that much resin, the money I saved by buying the sale priced fabric would have been recouped in less resin...
I bought one quart of bondo fiberglass resin at my local walmart, I wanted 1 gallon, but they no longer sell gallons. The resin typically goes quite a ways, but the thick fleece soaked up a bunch. I had to run out in the middle to my local auto body supply and buy a gallon. They don't carrier the cheap bondo brand, and I ended up paying $63 for a gallon of some high end resin. You local home improvement store should have bondo brand resin for about $30 a gallon. Mine does, but I did not have time to drive across town. You don't need high end resin for this sort of work...
I bought a few packages of fiberglass mat as well. It is about $5 per package, it may not be enough, but time will tell. I use mostly the random chopped strand mat, it lays down better and is much stronger than any of the alternatives, like woven fiberglass mat.
Last, lots of nitrile gloves and cheap disposable paintbrushes. Dollar store paint brushes are perfectly fine.
Here are the pictures: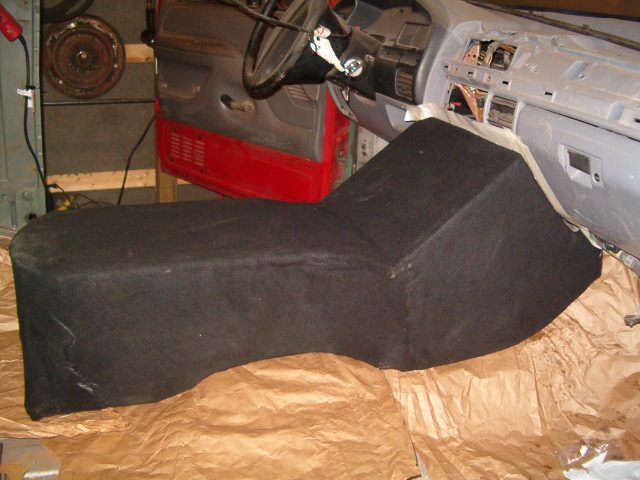 All masked off. This is an important step. You want the first few coats to be done in the vehicle to make sure it is a perfect mate to the dash and stuff. If you get the resin on almost anything, it is stuck, and you will have to sand it off. Tape is cheap and will save you lots of grief.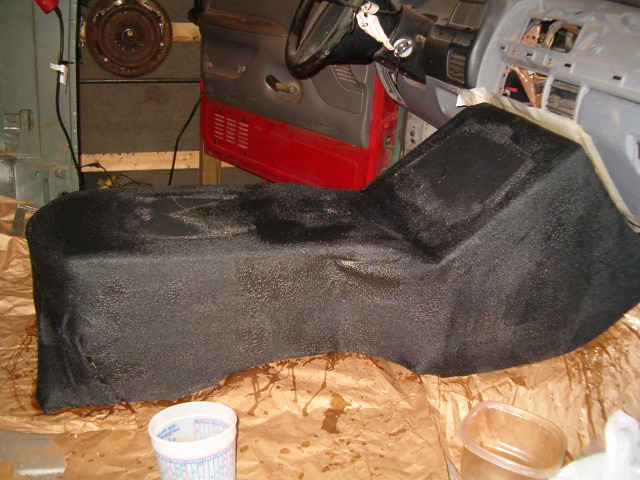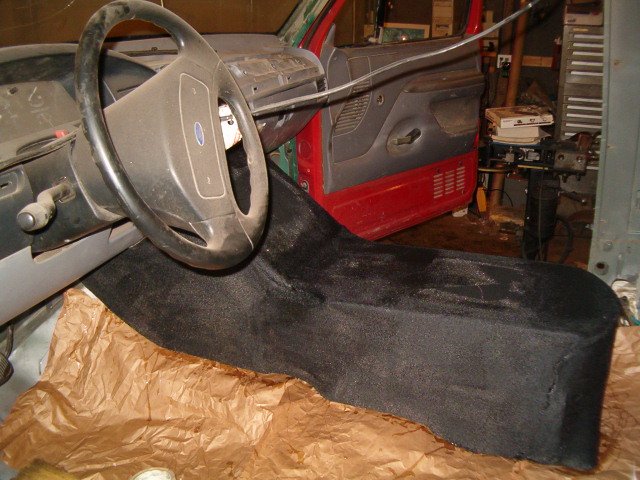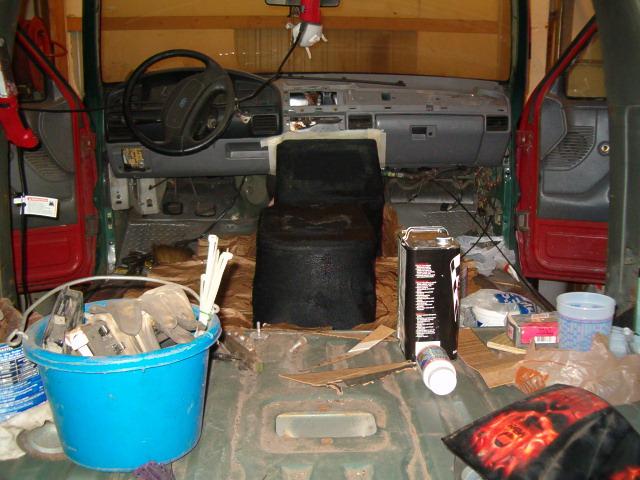 You can see some patches that still look wet in the pics, ideally that is what the whole thing should look like when the fleece is done soaking up the resin. I however, got called inside to help out with the babies, so I had to stop before it was 100%
Later,
Jason