I've been picking up some stuff recently.
A wagoneer steering box (I was told) don't know year, but my stock one is leaking and I need to rebuild one, might as well be something a bit stronger (so I've read). Plus I wanted to drill and tap for hydraulic assist if I go that route.
I nabbed a few springs from a ZJ, I'm not sure which is front, rear, lifted or not, but maybe I can mix and match to work for me. Between my old springs and these, I might find what works.
I also bought about 80lbs of brackets from Ballistic Fab. They had a sale back in November, and I had some money. I figured it would save a bunch of time. I picked up what I thought I would need for a 3 link front and 4 link rear. I'm sure most will need to be tweaked a bit to work, but it will probably save a bunch of time. Link towers, track bar mounts, coil mounts, shock mount tabs, etc...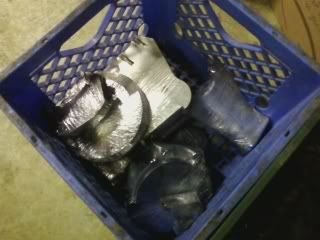 I also brought home 2 sets of Wagoneer axles, both offset, to go with my Suzuki engine/trans/t-case for that way in the future project.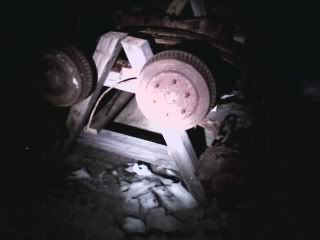 I also have a high steer arm which means I'm ready for fit on that end whenever the rest gets ready. I've been holding off on the body mount brackets I made, I'm just not liking what they look like. Anyone just bolt the body/frame together without rubber between?