got a little bit more done. to damn busy with wedding stuff to do much right now. after the honeymoon it will come together fast.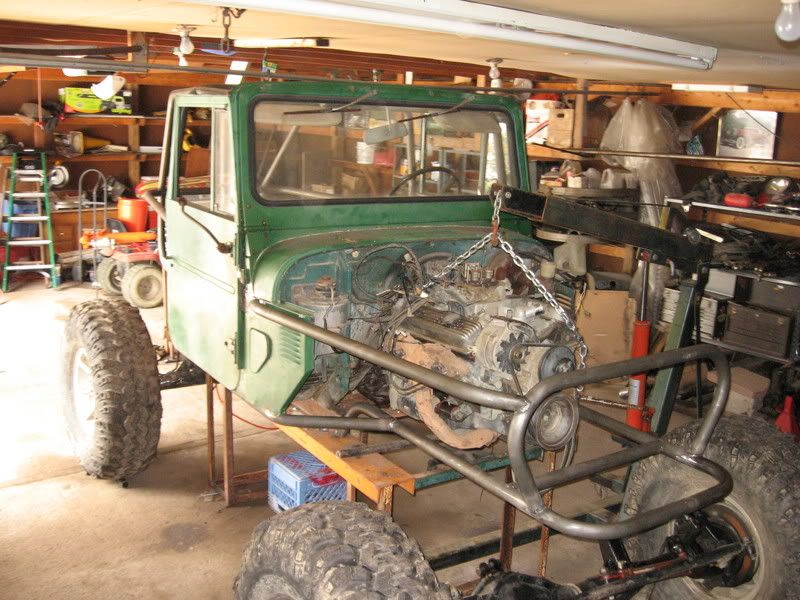 goes threw the side of the cowl into the internal cage.
think the t-case is to high?? i want to keep it total flat belly. but i have to raise the hell out of the t-case because of the stupid tallness of my stock adapter mount.
front end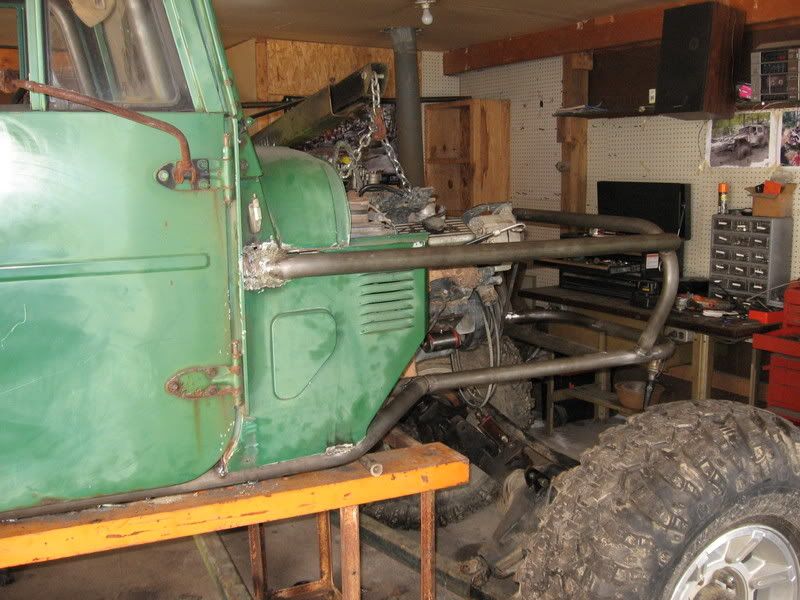 door line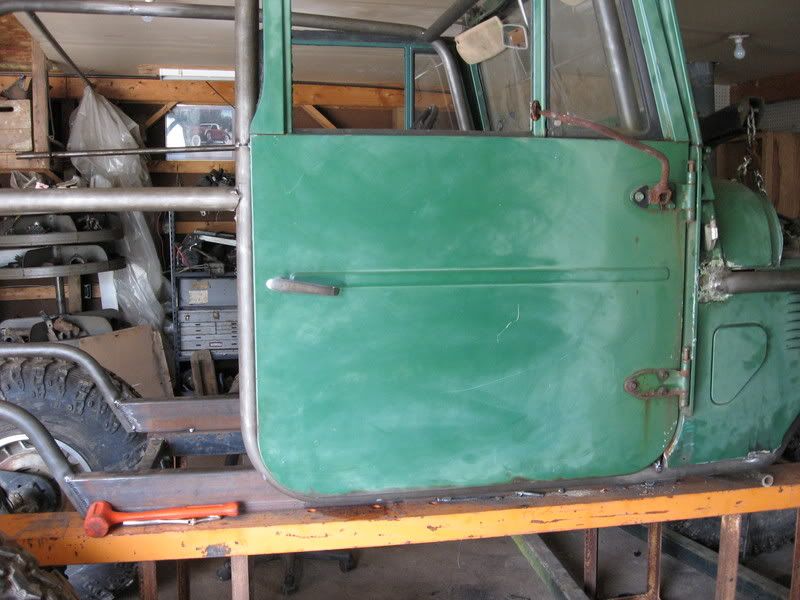 inside door line and door latch