Well, I have made a little bit more progress. I sold the tires and wheels and will have 42's comming soon. I have the cross member in for the lower links on the front and I mounting point setup for the upper links as well. Front is going to be 4 link w/ panhard to help clear the motor and stuff... My airshocks are here and hopefully I will will get the front suspension squared away tomorrow. I have a few question with the pics bellow though if anyone can answer them.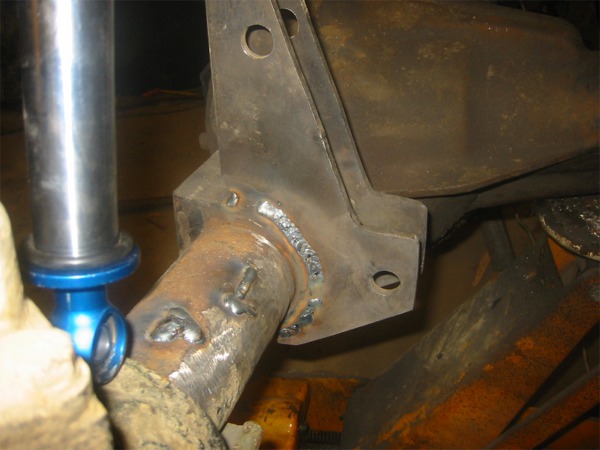 This 4 link bracket had to go here on the cast pad on the diff. Do you think it is going to hold. The pumpkin should be cast steel so I think it will be okay, but I am a little concerned about it. I plan to gusset to the pumkin and down to the axle tube on the other side.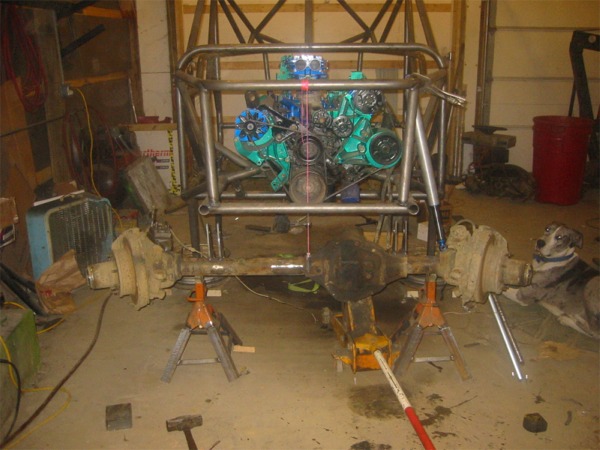 Do my shocks need to be at more of an angle, or does this look okay?
Later,
Jason