Okay, I tackled the re-design of the rear half of the buggy and this is what I came up with.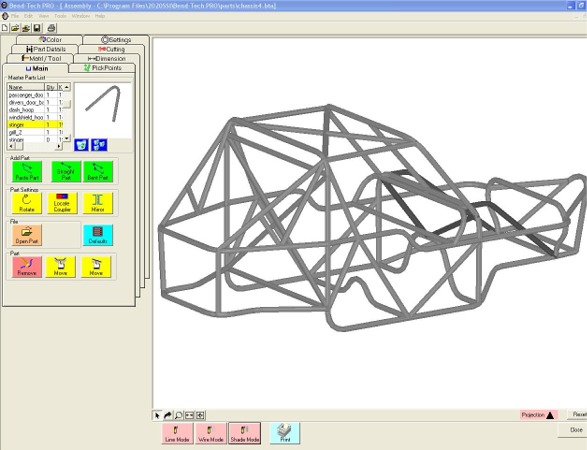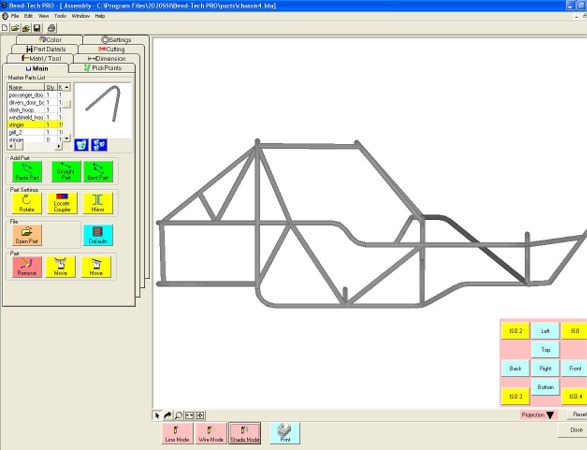 Let me know what you think, it was recomended to me on pirate that I change the back to be similar to the fronts design, leaving a lot more room for storage and better clearance for the suspension and axle. I do like the current ideas I have put in place. I have a lot more triangulation throuout the chassis now and not really that much more tube. Alot of this stuff I have just pulled out of my ass and may not work in the final configuration, but most of the parts that may change are straight parts and are easily changed for something else if I decide to massage things again. I also extended the front of the buggy 8 inches for a place to mount my winch in the current design, but I may not have to add it, once I have the drive train it I may have room for the winch behind the grill wich is what I was really after.
As for specs, I am parting out my CJ-7 to build this. My current plans are to stick with my Fuel Injected 460, C6 trans, BW1356/205 doubler. I may try to scrounge up enough money for an atlas or I may try running a Ferd fiwed yoke 208 I have to try to shorten up my DT. We will see. Current plans are for FOX 2.5 Airshox upfront and either 2.5s or 2s in the rear. I will run the D60's I have right now wich is 4.1 gearing, detroit front, welded rear. I will have to run my 37 irocks for a bit because I just bought thema season ago and my wife would have a stroke if I upgraded again right now, but at least 42's are in the near future. I am really just aiming for a fun capable trail type buggy. I will probably skin it in polycarbonate and I am considering running no hood or grill, just skinning the cab. I cant really think of anything else right now, but I am sure more will come to me. I will hopefully get a ways further tomorrow, but all my help is celebrating chrismas and whatnot, so I may not get much tube bent. The big pieces of tube are a pain in the nut sack to load in that bender with no help...
Later,
Jason